SFC-CNS WiFi Network will be Unavailable for Replacement of WiFi Devices
All Wifi devices at SFC will be replaced (except Junior & Senior High Schools). Please confirm dates in the table below.
Servers in Shonan Fujisawa ITC will not be suspended, so CNS services (e.g., email, Web, Shared Work Space, VPN Connection, and WMAX) will be available.
Please note that some people will enter the design studio and shared space where WiFi devices are placed in order to replace them.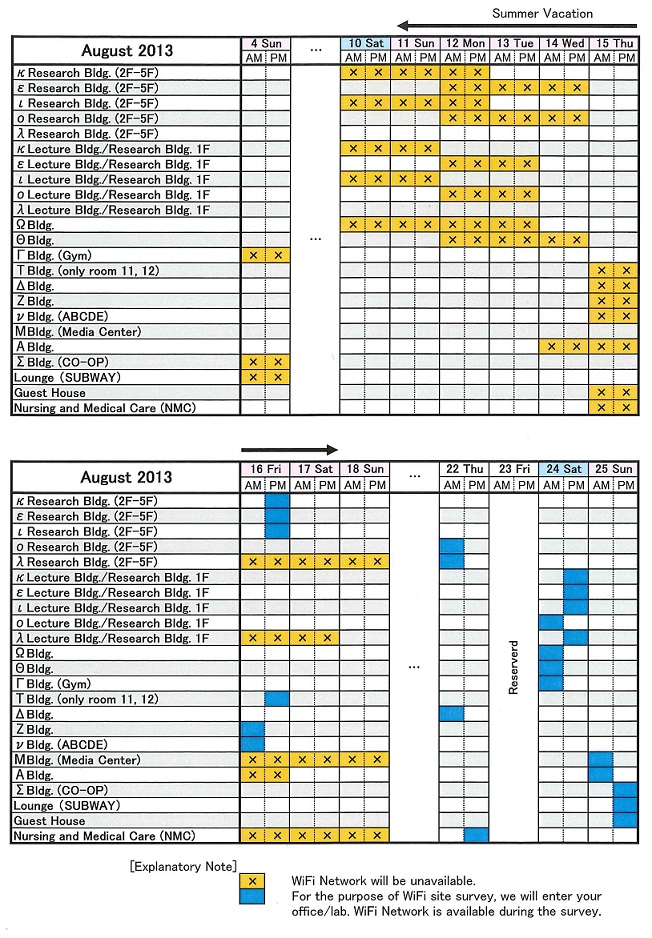 Last-Modified: July 18, 2013
The content ends at this position.