Faculty Member Applications
This section describes the features for faculty members that appear in the "Class Support" window.
Basic Features
Advanced Features
Home Page
When you log into the "Class Support", the following page appears first.
※When window size shrinks, the menu on the left is displayed on the top.
On the home page, the [Class List] tab is selected by default. This enables you to review the list of the classes of which you are in charge for the corresponding academic year.
References: Settings for Joint Classes
[Checking a student screen]

You can check to see what kind of contents are registered on a student's screen.


[Class list table sorting function]

On the class list table, you can change the sorting sequence for each item.
You can set the [all/spring semester/autumn semester] button to switch the display.

[System message NEW icon function]

NEW was displayed when it is less than a week from the starting date, but,
NEW is also displayed within one week after the date of a revision.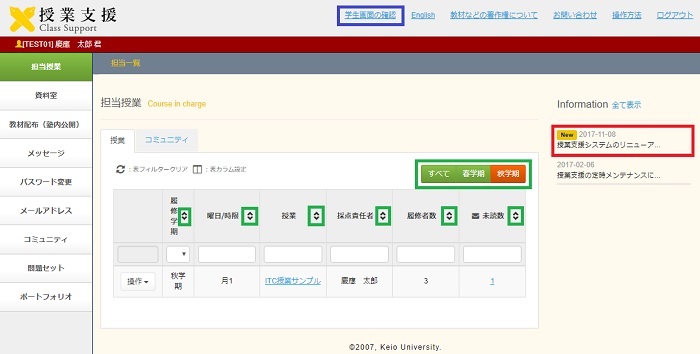 If you click the [Checking a student screen], the following screen appears.
* If it is a faculty member, the class part is itemized, but for students, the schedule is displayed.
[Reference]Student Applications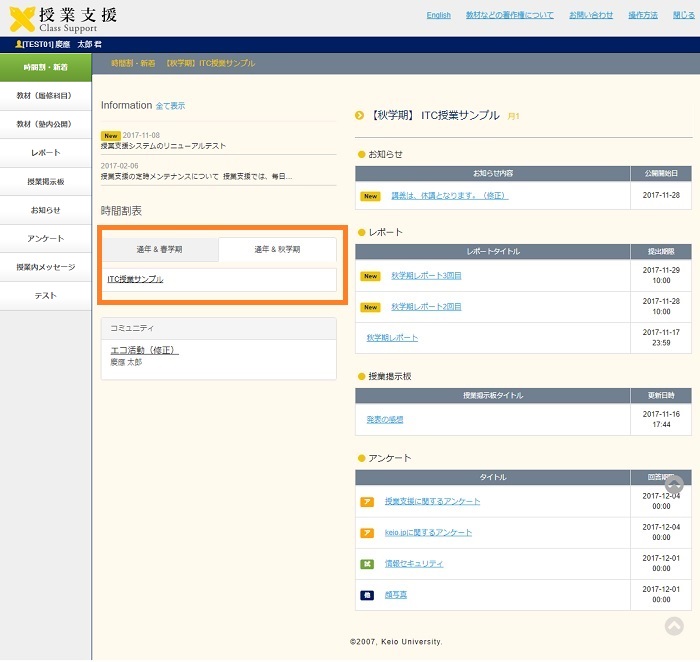 To specify settings for a particular class, click the class name in the [Classes] column.
To directly set each of the functions, select the corresponding function from operation on the left side of the class name.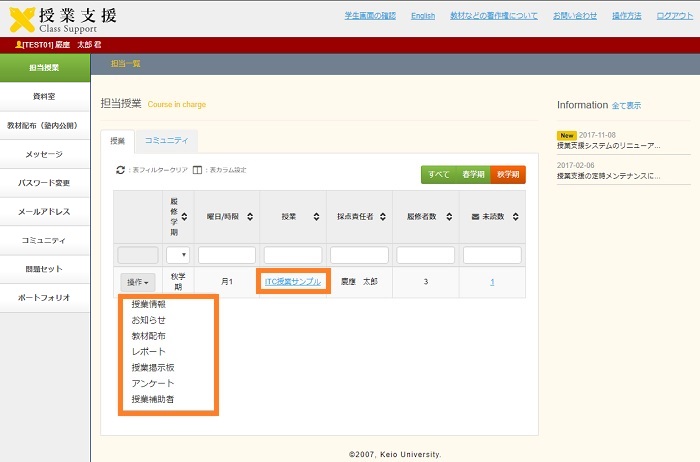 For details about how to set class-related features, see the page of Class-Related features.
Last-Modified: May 16, 2023
The content ends at this position.