About My Account Page
My Account Page
My Account page shows your accounts, keio ID and ITC Account whichever you have. It shows your last ten login histories as well.
Log into keio.jp. Then click [My Account].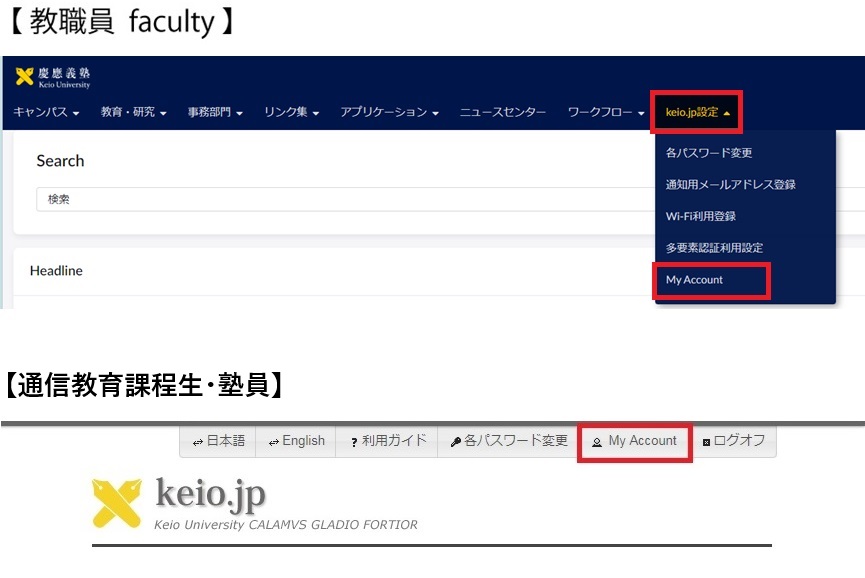 A. Your Account
The Account shows your Keio ID and ITC Account(if you have). Keio ID which has sub-domain follows after in parentheses.
i.g. keiotaro@keio.jp (keiotaro@a2.keio.jp)
ITC Account is indicated only for undergraduate students(Full-time) excluding SFC students.

B. Login History
Login history shows your last ten login records of keio.jp.
Currently Keio ID, ITC Account and CNS Account are acceptable to login keio.jp.
This login list are all three mixed history.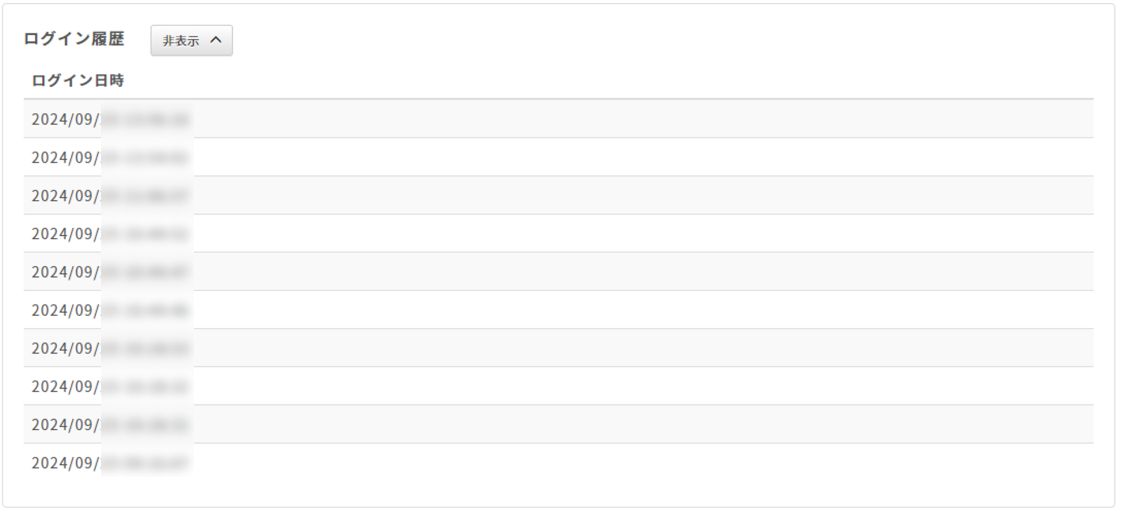 Last-Modified: March 10, 2017
The content ends at this position.